EVERYWHERE IN ILE-DE-FRANCE
+ 4,000 customers trust us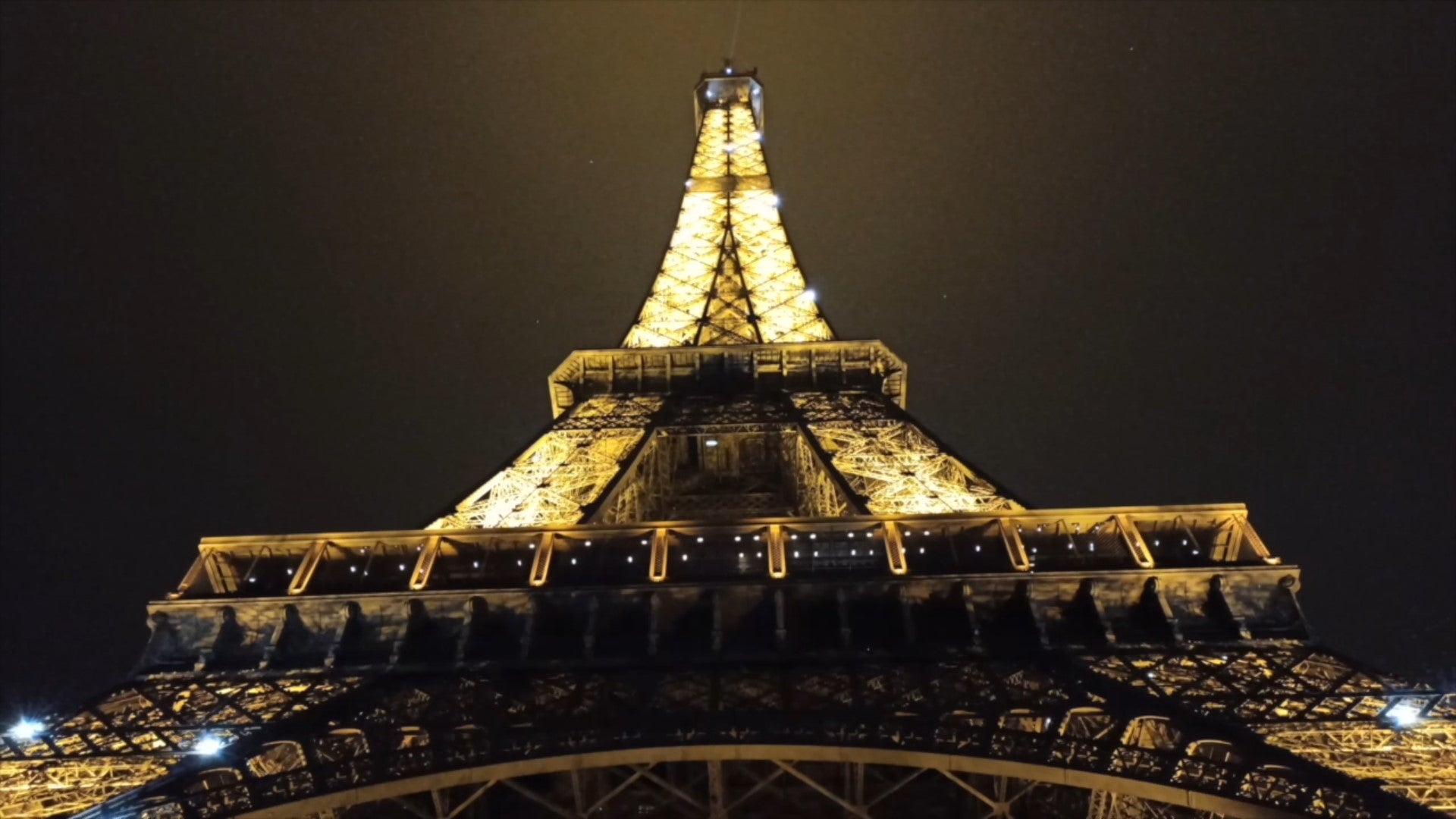 1st regional guide
in France


100 million visits are decided

every year on Sortiraparis




BOOST YOUR VISITS! Sortiraparis is the only partner that generates customers quickly

Let's go!
Our customers talk about
SORTIRAPARIS
Salon
Laura Boulanger directrice Marketing & Communication de la Foire de Paris :
« Ce qui rend pour moi l'offre unique et fondamentale, c'est l'audience. En plus de cela, Sortir à Paris nous accompagne à la perfection : les résultats sont au rendez-vous »

Foire de Paris
@foire_de_paris
Commerce
Antoine Nguyen, manager of
Connect, talks about his experience:
« Customers with a strong
purchasing power came in store thanks to Sortir à Paris, which boosted our visibility in Paris »

Connect Paris Concept Store
@connectparis
outdoor recreation
Joris Colire, co-founder of Accrocamp, talks about his experience:
« Sortir à Paris listens to our needs. We did a communication on Sortir à Paris, we were literally overwhelmed over the weekend »

AccroCamp - treetop adventure course parks
@addicted
Catering
Nin HANAFI, from the Indonesian restaurant DJakarta Bali, talks about her experience:
« Sortiraparis allows companies like us to make themselves known and gain maximum visibility. It is very important to have a media that ensures us regularity »
Discover our customers

Djakarta Bali Restaurant
@djakartabali
Culture
Aurélie PERRETEN and Stéphanie DARDENNE, from the Museum of the Great War in Meaux, talk about their experience:
« The advantage of Sortiraparis is that it allows us to open up the spectrum to the widest possible audience. It is THE reference site for us, the one that brings us the most contacts »

Great War Museum
@m2gmeaux
Show
Richard Bormann and Sacha de Paz, from the Parisian circus Bormann, talk about their experience:
« Sortiraparis has been very important to us, they bring us audiences. We had a lot of calls, a lot of emails, people were there »

Bormann Circus
@cirquebormannmorenoofficiel
Indoor leisure
Valentin and Arnaud from The Edge talk about their experience:
« We are extremely happy with what is happening to us with Sortiraparis. With all these visits, we can grow and open other establishments! »

Powerful, Modern, Fast, Efficient

POWER
AND AFFINITY
Access more than 5 million tourists every month and 5 million francilians in search of outings!

SIMPLICITY
AND SPEED
Announce a new product or service, or a new event? Sortiraparis provides you with a dedicated space to spread your news in 1 click!

EFFICIENCY

Diversify your customers to fill your hollow periods. For the majority of our customers, Sortiraparis is their biggest visitors generator!
Join our 4,000 customers

Drouot
Thanks again for your help on this campaign! I really enjoy this collaboration.

Gospel Festival
Our event went very well. We thank you to the public!

CRIF
The exhibition worked very well, with a lot of feedback from people who read your article!

LeTrot
Tout s'est très bien passé, beaucoup de monde à Vincennes (plus de 10 000), c'est très positif !

La Rêverie
We are pleased to see your readers' sincere interest in our establishment.

Vialitytour
We still had reservations today with the promo code, a big thank you!

HelloAsso
Your work is always very top, attractive, incredibly fast and effective! Bravo and thank you!

Fête des Loges
Thank you so much it's really great, what a pleasure to work with the Sortir à Paris team!

Accor
The inauguration of our new bar in one of our hotels took place very well, thank you.

Eure and Loir
The campaign worked really well, we're happy, thank you for that!

Beer Spa Paris
We see the increase in our bookings via our promo code. With you, I'm very happy with the work.

Tothem
On avait besoin de remplir une croisière électro. C'était génial, on a fait sold out grâce à Sortiraparis !

Muses de Paris
Elodie de Sortiraparis est vraiment adorable ! Un immense merci à elle pour son soutien.

Région Normandie
Merci pour ce bilan, le dispositif nous a apporté une belle visibilité !

Hippodrome de Paris
Les stories sont géniales, les inscriptions à l'événement ont bien monté depuis, top !

Paradox Museum
Les retours Sortiraparis sont effectivement visibles ! Merci pour ce beau lancement.

Soirées Monsieur Cirque
Sortir à Paris nous a amené un flux plus important de clients étrangers !

Nad Compagnie
Un très grand merci à l'équipe de Sortiraparis pour leur accompagnement de qualité

Bis Boutique
Bonjour Sortir à Paris, je vous remercie pour ce retour complet et très encourageant !

Association Prévention Routière
C'était parfait, un grand merci pour votre soutien !

Foire de Paris
We would like to thank Elodie de Sortiraparis for her accompaniment and great reactivity (particularly on the last straight line). Her valuable help as well as that of the entire Sortiraparis team made the success of this partnership. Another great bravo for your unwavering dedication!

Trafic2prod
First of all, we wanted to thank you for the support with Disney Channel. Super for the effectiveness of communication, the tickets were booked very quickly! Thank you very much for the statistics, it's really top as performances!

Djakarta
Bali
The Sortiraparis team is very attentive and ultra responsive. What is important is the tool they have developed, which is very powerful and which allows companies like us to make us known and access to maximum visibility. And the effect gets felt quickly.

Great War Museum
The advantage of Sortiraparis is that it allows us to open the spectrum to the widest possible audience. It's the site that brings us the most contacts, so it's essential. What I love most is the team behind. They are authentic, available and beautiful!

The Edge
In a cultural activity, it is very important that we find an accompanying person who can help us in our daily communication. We found the perfect contact with Sortiraparis. As soon as we had a question, we were impressed because we had an immediate answer.

Cirque Bormann
Sortiraparis was really important to us. They bring us a lot of public. The sauce took and we quickly realized it worked well. The return is really good. People are at the meeting. Since we started working with Sortiraparis, I think we can't do without it anymore.

Bla Bla Comedy Show
We're really happy. Let's see, we applauded the room at the end of our stand-up show, asking who just came out of Sortiraparis. And there's more than a third of the room standing by! It's really much more than we expected.

Pingwoo
Coffee Garden
Heureusement que vous existez ! Votre site Sortir A Paris est tellement connu que notre coffee shop dans le 9ème arrondissement est plein en permanence. Vous êtes vraiment bien plus efficace qu'une agence ! Merci à toute l'équipe Sortir A Paris pour cette superbe visibilité.